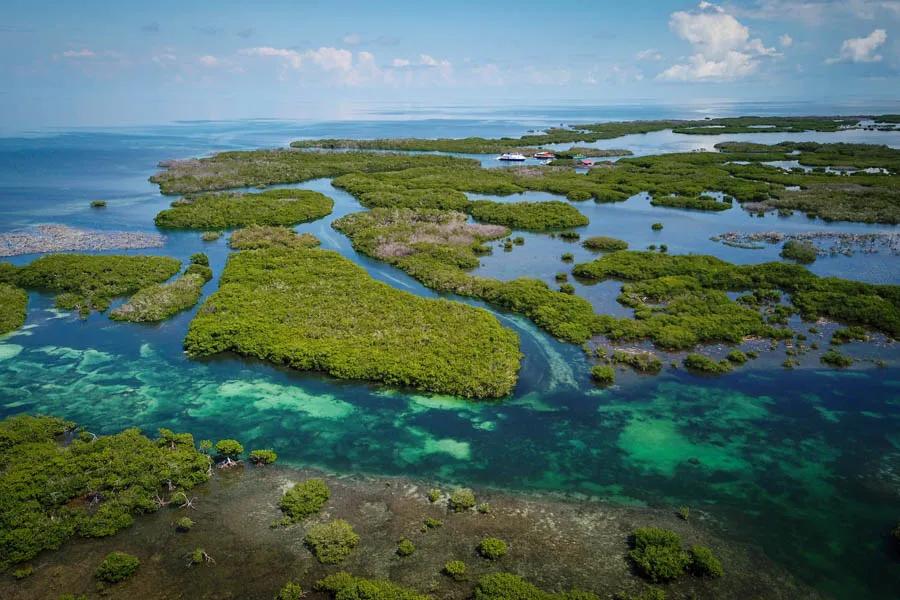 Travel to Cuba for American citizens has long been a complicated affair. In recent years legal travel for Americans to Cuba has become much easier with daily flights on American Airlines flying to Havana and other cities. We've heard some great reports from anglers sampling the Cuban saltwater flats fisheries and it was finally time to check it out first hand. Avalon has long been the established operator in Cuba with a long track record of providing guided fly fishing trips. Most of their programs are to remote archipelagos via luxury live aboard boats. For our first foray to Cuba we set up an off season trip in November to the Jardines de la Reina island chain. Our goal on this trip was to see some of these fisheries first hand and gain a better understanding of the trip logistics before bringing a group of our guests on a future hosted trip scheduled for April of 2024.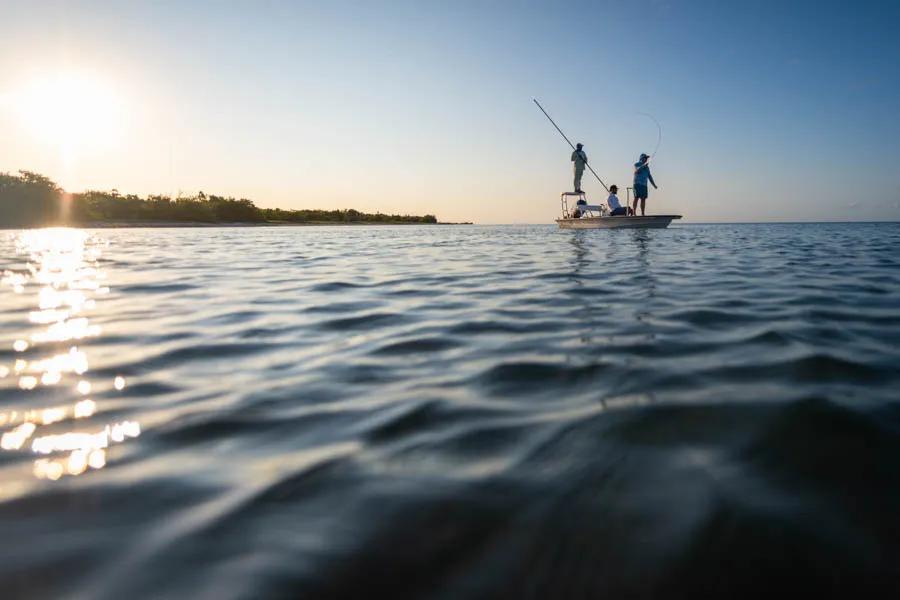 Traveling to Cuba
Some restrictions still remain for American citizens venturing to Cuba, but it has certainly become much easier in recent years. Although US citizens are restricted from staying at government owned resorts and hotels, trips that focus on education, humanitarian and support for the Cuban people are legal. Avalon operates in protected marine reserves and guests participate in interacting with the local guides when exploring these waters.
Generally anglers fly into either Havana or Camaguey for Avalon's trips. On this trip we flew into Camaguey which is a large city in the middle of the country. We arrived a day before the boat departed and had some time to walk through the city and take in some of the local culture. Walking through Camaguey is a bit like stepping back in time as you see lots of horse drawn buggies and old 1950s vehicles that are perpetually maintained. The city is filled with old Spanish colonial architecture including some beautiful cathedrals built in the 1600s. There were street vendors on most corners selling local produce and we managed to find some local restaurants to sample some of the local cuisine. All of the people we encountered along the way were extremely warm and friendly and happy to help as we strolled through town. I certainly recommend carving out a little bit of time to experience the local culture if you are making the trip.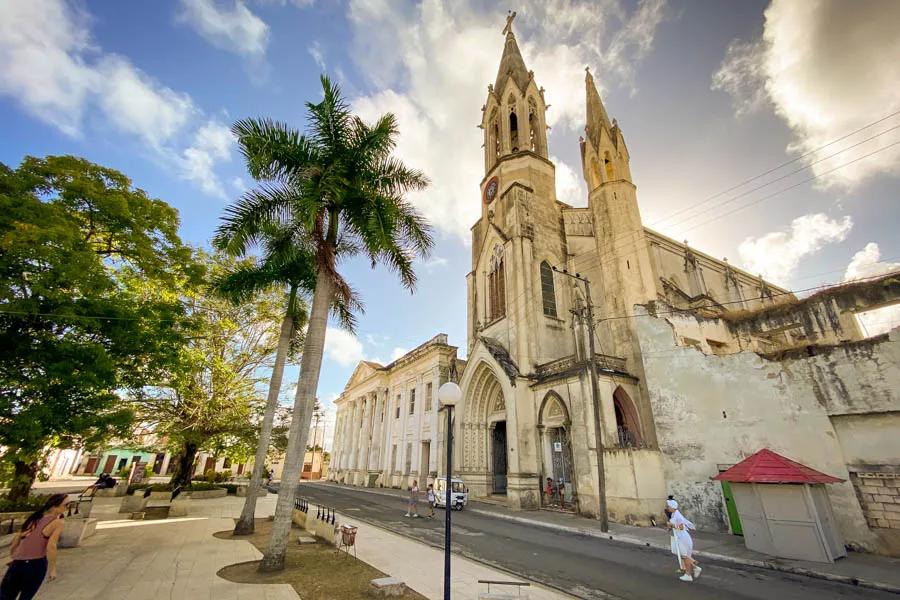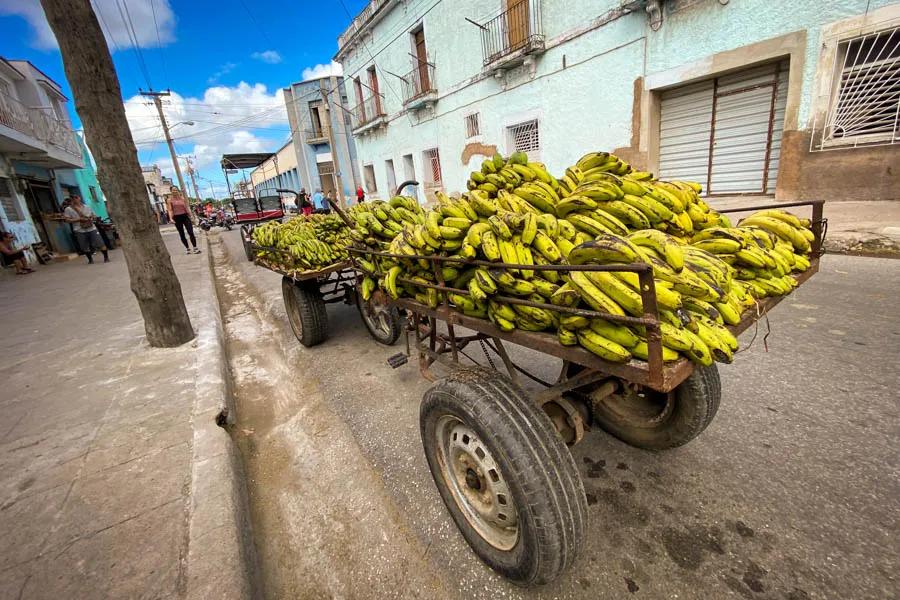 Life on the Boat
Avalon's live-aboard boats feel more like staying at a nice lodge than living on a boat. On the first day guests spend about 2 hours driving via an included private transfer to the port town where you meet the boat. Once on board the boat spends a few hours motoring to the remote fishing grounds. The boats are large with multiple decks. The private berths are comfortable with plenty of room and private showers with hot water and great water pressure. The lower deck has a large staging area outdoors for prepping rods and storing fishing gear, just inside on this same level is a large living area with comfortable deep seating. The second deck is a spacious air conditioned commercial kitchen and dining area. The upper deck is complete with a full service wrap around bar and hot tubs allowing for great sunset views in the evenings. The culinary program on the boat was excellent and every meal was delicious.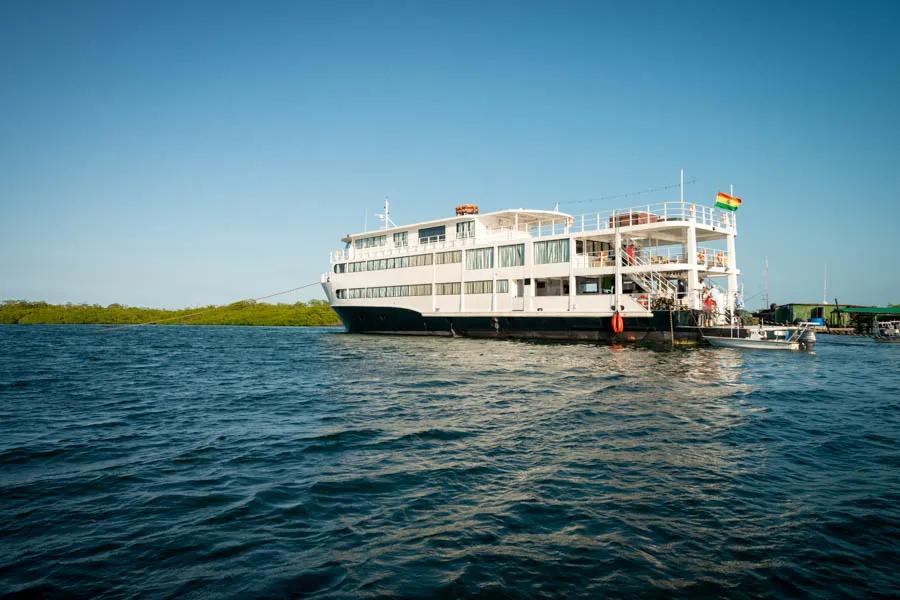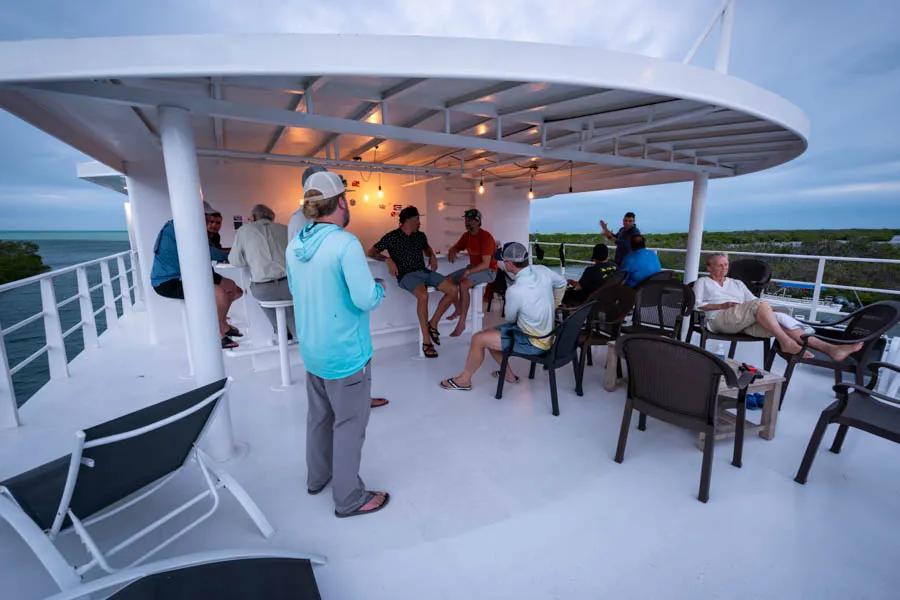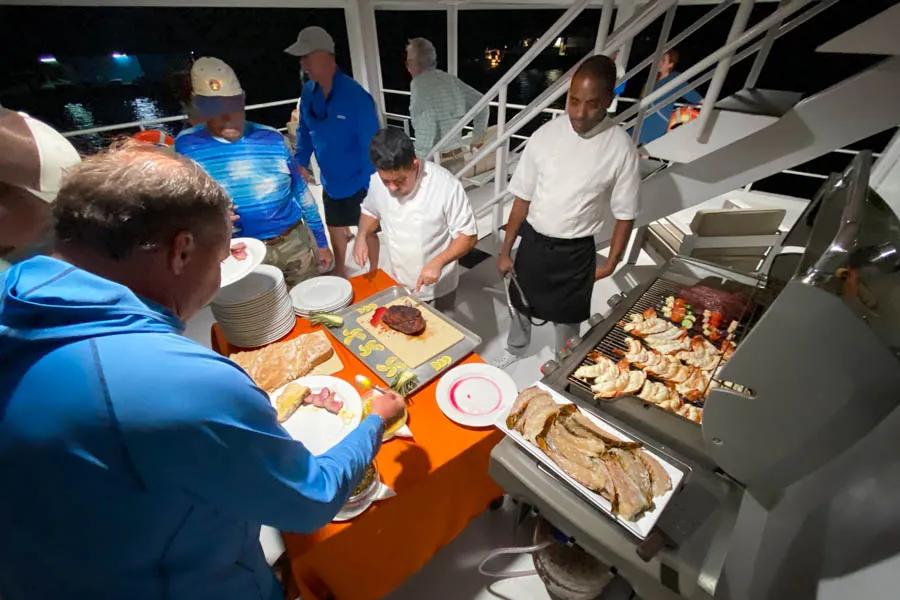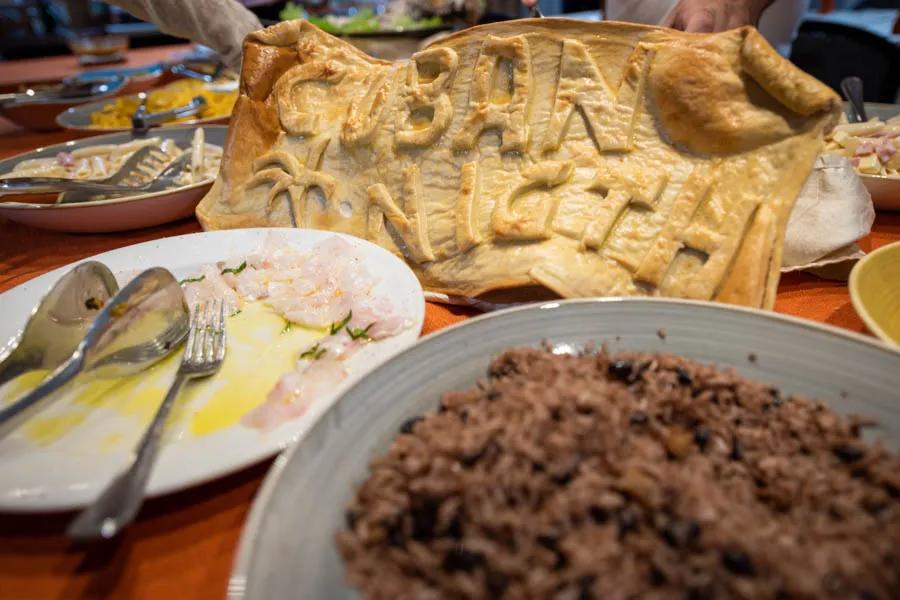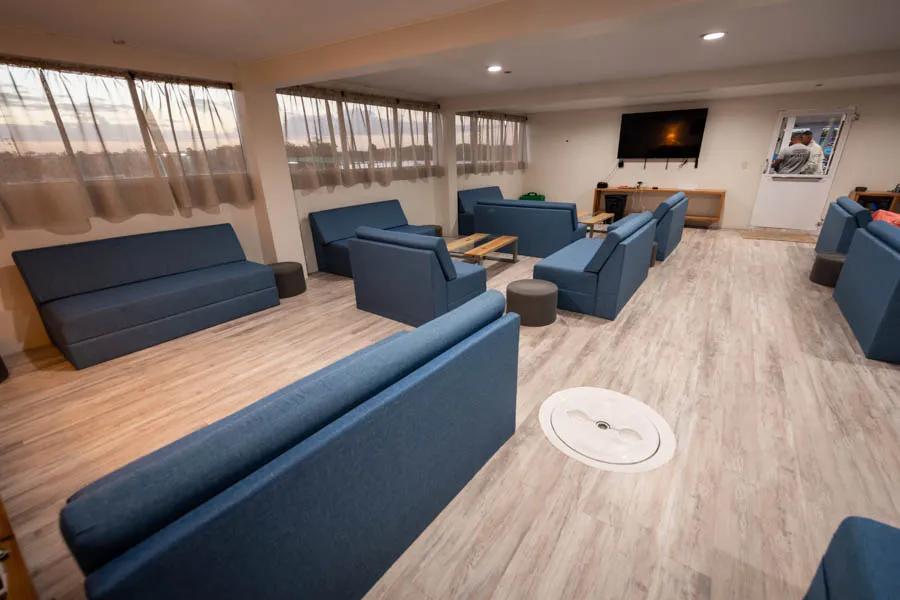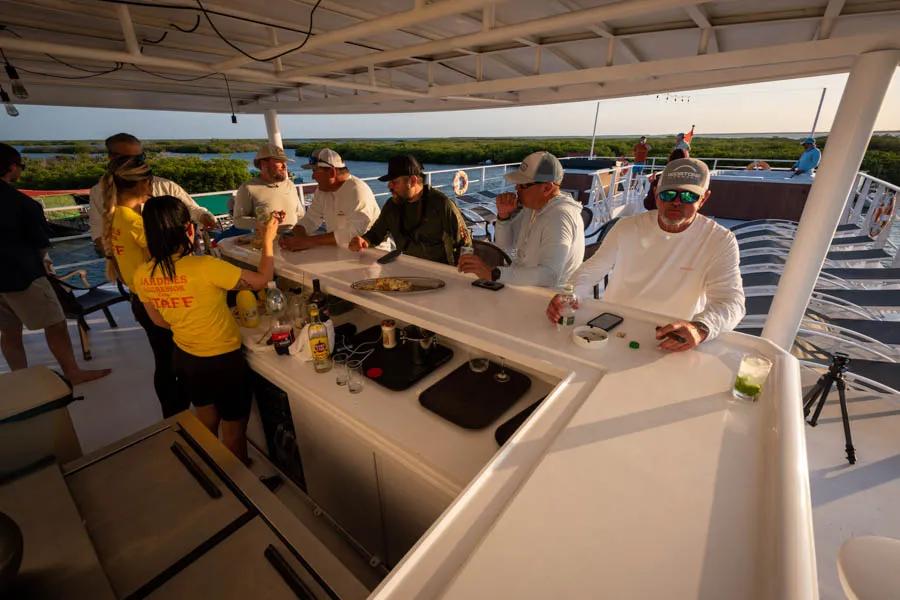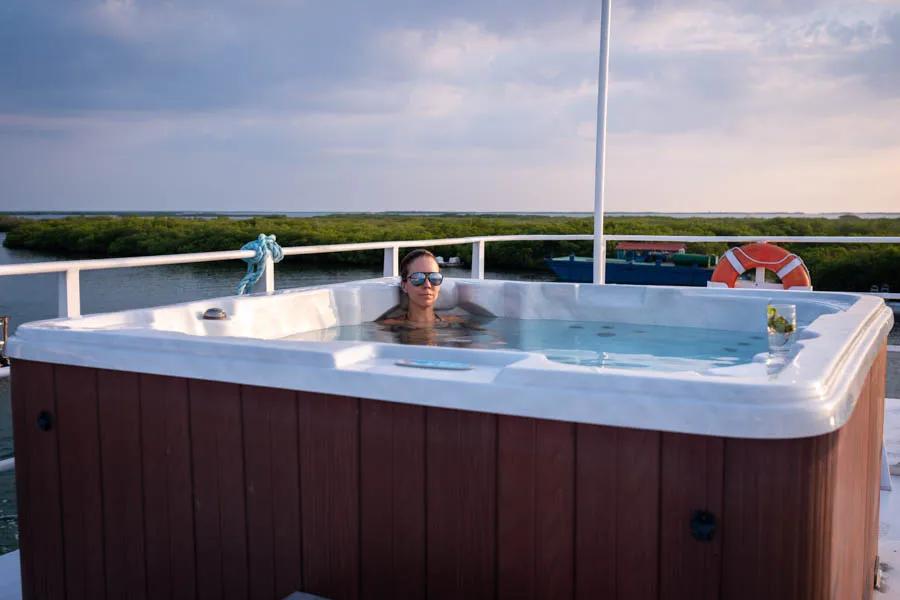 The Fishing Program
One of the reasons that Cuba is so unique is that the fishing grounds that Avalon has exclusive access to vast flats systems in marine preserves that are strictly permitted. This keeps the pressure incredibly light. If you do see another skiff it is someone in your own party. On this trip we fished a region that was equivalent to about half of the Florida Keys with just a handful of skiffs. The skiffs are traditional flats skiffs with poling platforms and Yamaha outboards. The guides were all extremely knowledgeable with lots of experience fishing the local waters. With a variety of species to chase, they check in each morning to inquire on your goals for fishing and you plan your day accordingly based on your interest in chasing tarpon, permit, bonefish, cuda, jacks and other flats species. Anglers should be prepared to bring their own rods and fly selection as obtaining fly fishing tackle is a challenge in Cuba.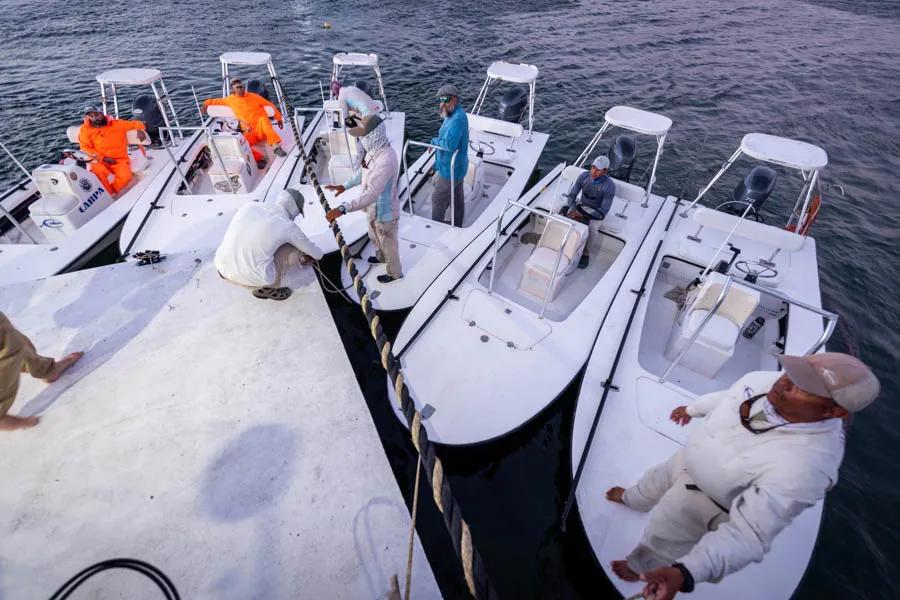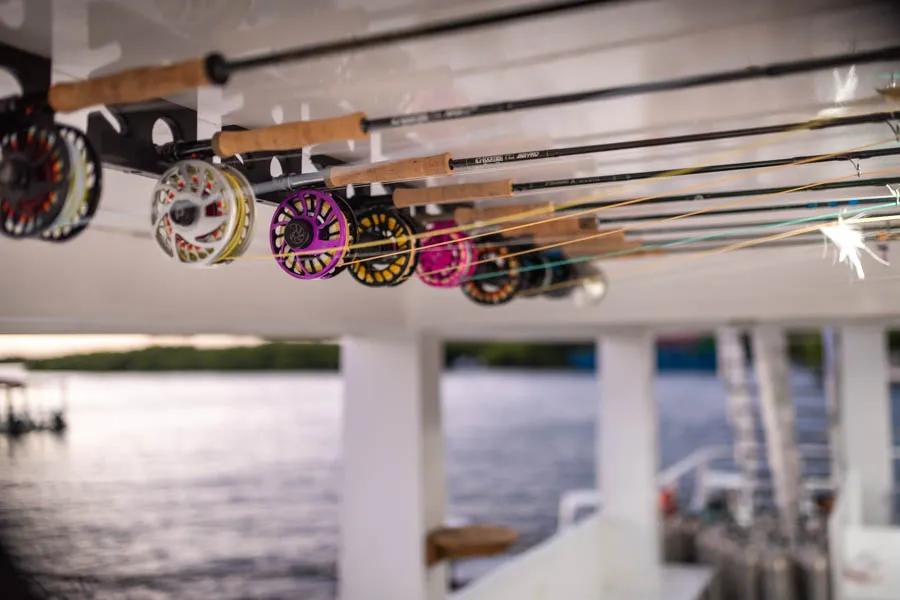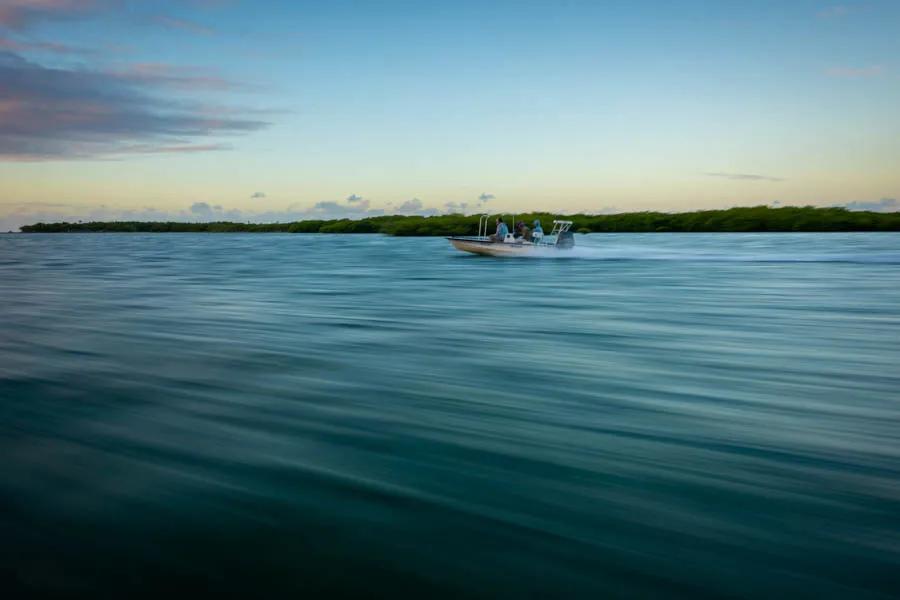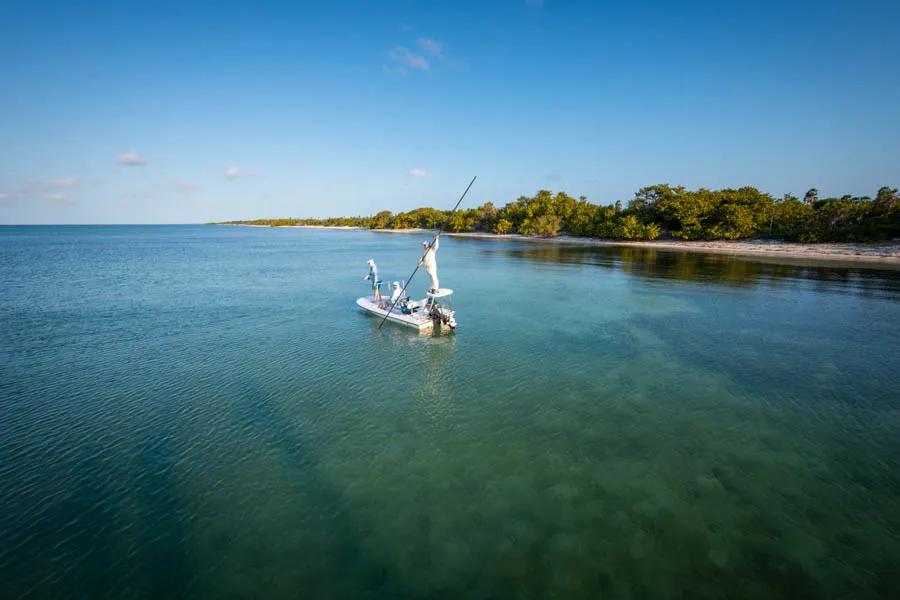 Bonefishing
The bonefishing was exceptional on our trip. I was pleasantly surprised both with the quantity and the quality of the bonefish. We enjoyed highly enjoyable encounters every day of targeting big bonefish on sand shallow flats. There were also several great wading flats with hard packed sand which is always a treat. The bonefish were not fly or leader shy and the lack of pressure was clearly evident. The fishing reminded me of hunting big bonefish on South Andros in the Bahamas. Our biggest bone of the week was about 7lbs and we landed several in the 3-6lb range and saw a few even larger. An 8 or 9 weight is perfect for Cuban bonefish with a 12 or 16lb leader. We fished slightly larger shrimp patterns similar than we regularly use on South Andros in the Bahamas.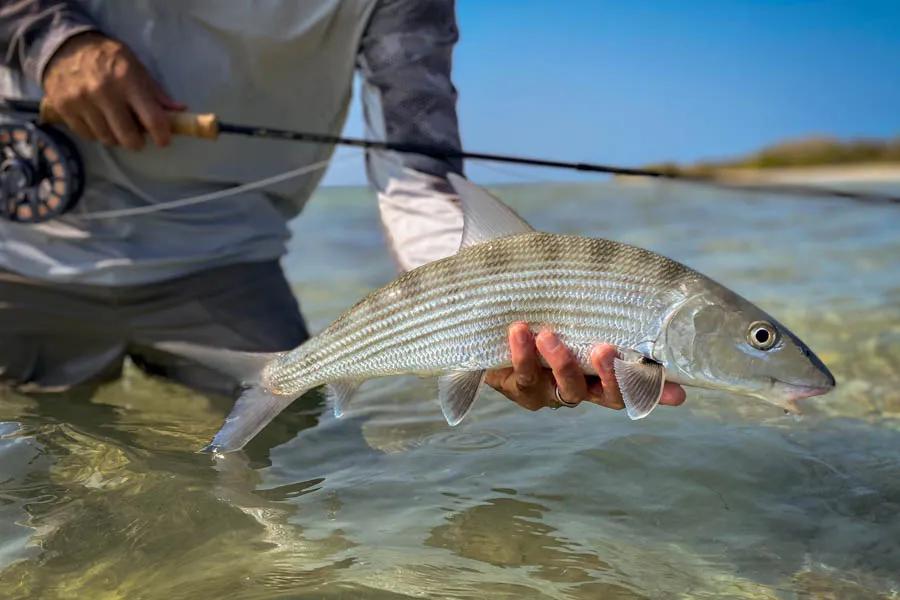 Tarpon
The archipelago islands south of the Cuban mainland are famous for their incredible tarpon runs during the spring migration from March through June. I wasn't sure how the tarpon fishing would be in the off-season but I was pleasantly surprised. We encountered tarpon each day both on the flats and patrolling cuts at tidal changes. The resident tarpon were also a great size with fish ranging from 30-60lbs. During the migration this area can produce shots all day long for big migratory fish in the 50-120lb range. We had several days where we landed 3-5 tarpon per day which wasn't bad for the "slow season"! I fished a 10 weight on the flats with a floating line and then an 11 weight with a sinking line for a few of the passes when the tide was changing.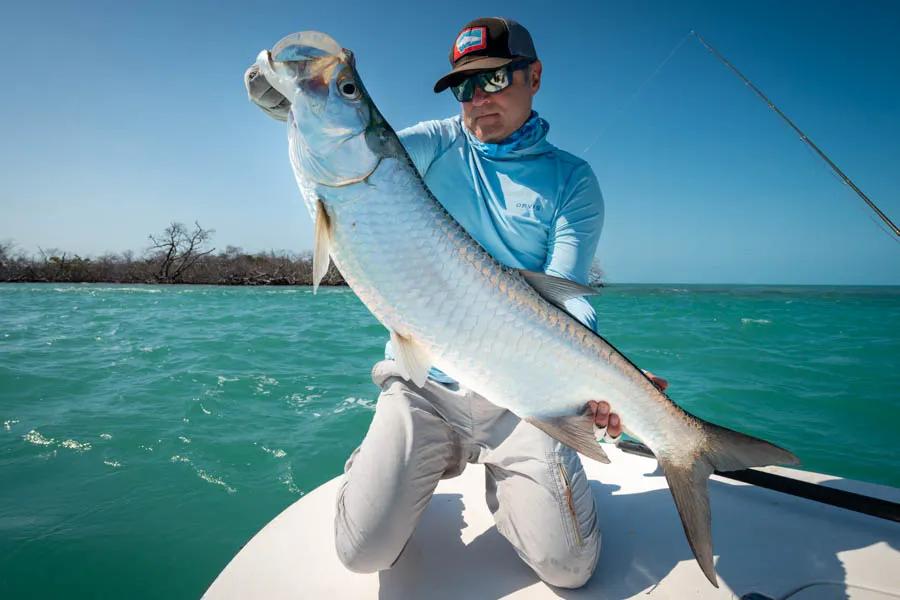 Permit
Permit numbers are also high in the southern Cuban waters. On this trip we focused a bit more on action with the high quality bonefish and the surprisingly good off season tarpon. We did spend one morning polling a permit flat and I had 3 good shots and spotted about 15 permit. Not bad!!! Although the Cayo Largo area further to the west is considered the prime permit fishery, there were still plenty of permit on the flats to warrant time invested in chasing the black tailed bandits.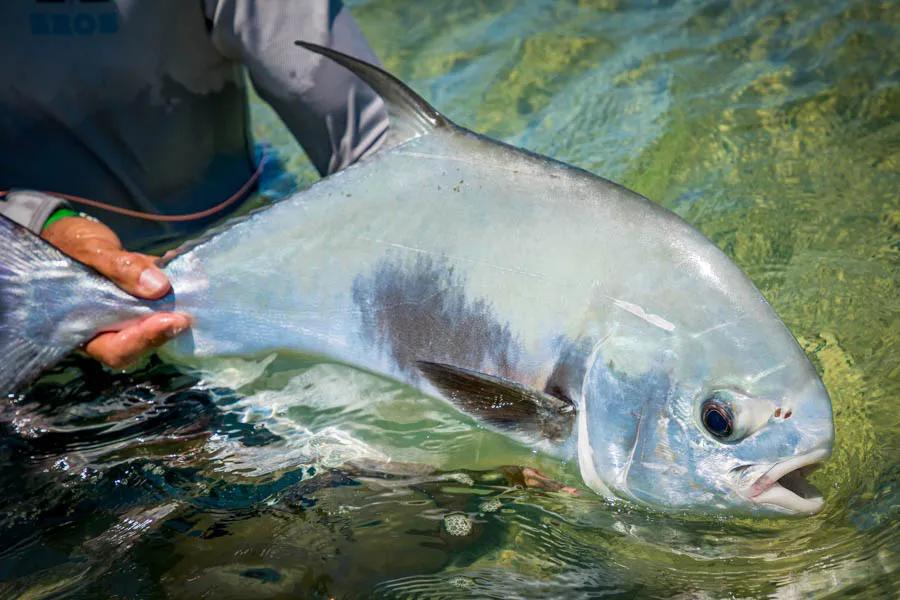 Barracuda
'Cuda fishing has become one of my favorite activities when on the flats. There is something about that explosive strike from an apex predator. I had a needle fly rigged on a 10 weight always on deck and we had some great 'cuda shots along the way and managed to land a few as well.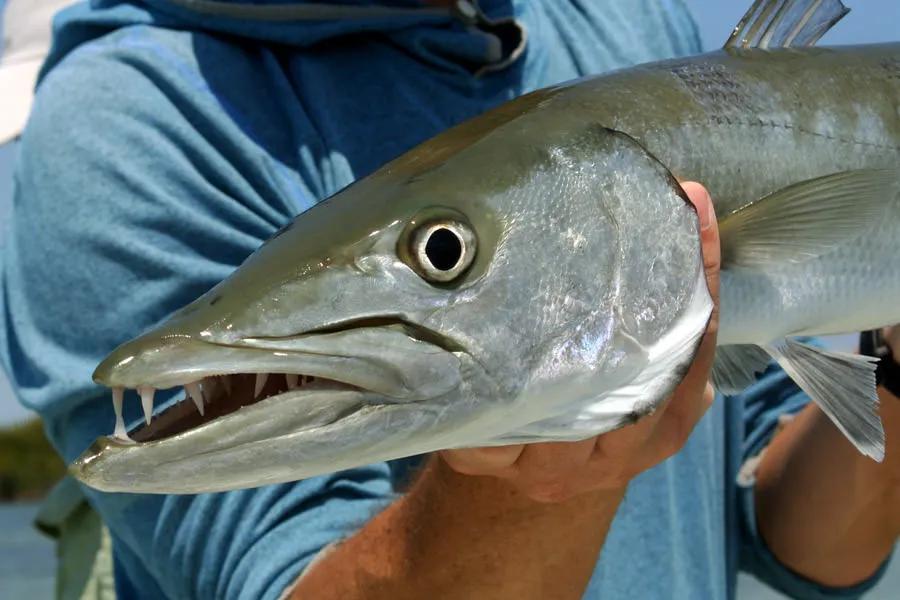 Jacks
Jack Crevalle are aggressive predators and can be spectacular flats fish. Although they can be easy to catch when you find them schooled up in passes, they are exceptional sport fish when you encounter them cruising in singles or small groups on shallow flats. We had a few great encounters with cruising jacks and enjoyed some explosive eats followed by blistering runs into the backing. 

Trip Summary
The flats fisheries in Cuba are certainly impressive. Although we enjoy some other locations in Belize and Mexico that offer great mixed species opportunities; the quality and size of each of the big three (permit, tarpon and bonefish) were simply outstanding. The other incredible attribute of the area is the lack of fishing pressure. In a world where outdoor recreation and especially fly fishing are becoming more popular it is a special experience to essentially have a vast protected marine ecosystem to explore with few other humans. I can't wait to get back to sample the peak season when tarpon are rolling in abundance during the migration and permit are happily tailing!
Join us on our April 2024 hosted trip to Cuba. We have prime dates during the heart of the tarpon migration!
Receive fresh articles via email!