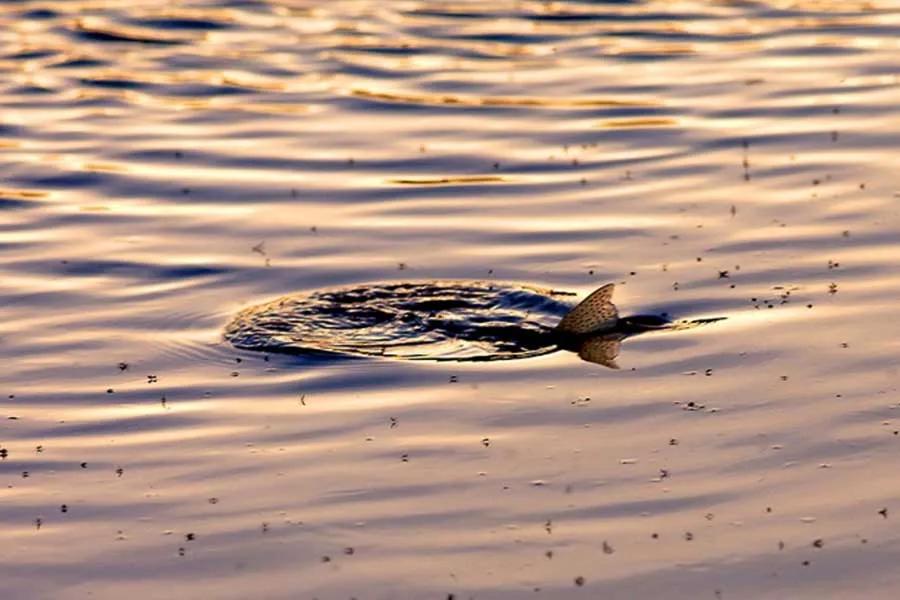 I've been hoping to run into a good midge hatch one of these days.  It seems like everyone I talked to was reporting a nice run in with rising fish over the midge hatch the last few weeks.  On friday I met up with seasoned guide Sean Blaine and Ryan Castle to do some fishing behind the Gallatin River Lodge.  GRL is one of the areas best Montana fishing lodges and we were fortunate to enjoy their two miles of private access that they have behind the lodge.  Ryan was a former student and is now a junior at Bozeman High with aspirations of becoming a fishing and hunting outfitter some day.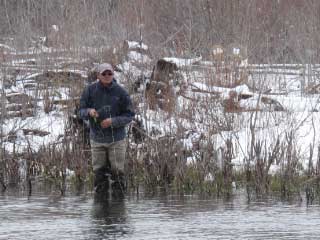 Spring Midge Hatch on the Gallatin
Despite some scattered snow flurries and cooler temps the day was a nice one with zero wind.  The water behind the lodge is gorgeous with lots of great slower runs where the trout are stacked up this time of year.  We hiked down river for a while where Ryan and I settled into a nice slow slot and managed to hit about a dozen trout within an hour with two doubles.  Ryan was throwing a rubber legs with a copper john trailer and I was picking them up on an egg trailed by an RS2.  Sean was hitting fish on a small floss worm so it didn't seem to matter too much as long as you were in the right water.  After satisfying the need to feel a few wiggles on the edge of the line we started hiking up the river to look for some rising trout as the midge hatch started.  Sean quickly found a nice pod of fish rising where the main current met with a back water slough.  About six fish were working the slough and we all had a blast taking turns casting to the risers. It felt great to get some of the first solid dry fly fishing in of the year.  The rivers feel like a powder keg ready to explode right now and the next few weeks will produce some of the most exciting hatches of the season.  Spring fishing is defined by rapid change, turbulent weather and rapidly changing water levels.  Hatches change day by day and rivers come up and down with rising and cooling temperatures.  When conditions are just right many of the hatches like the blue winged olive and mothers day caddis explode off the water in astounding numbers producing a feeding frenzy that is a spectacle not soon to be forgotten.
Receive fresh articles via email!