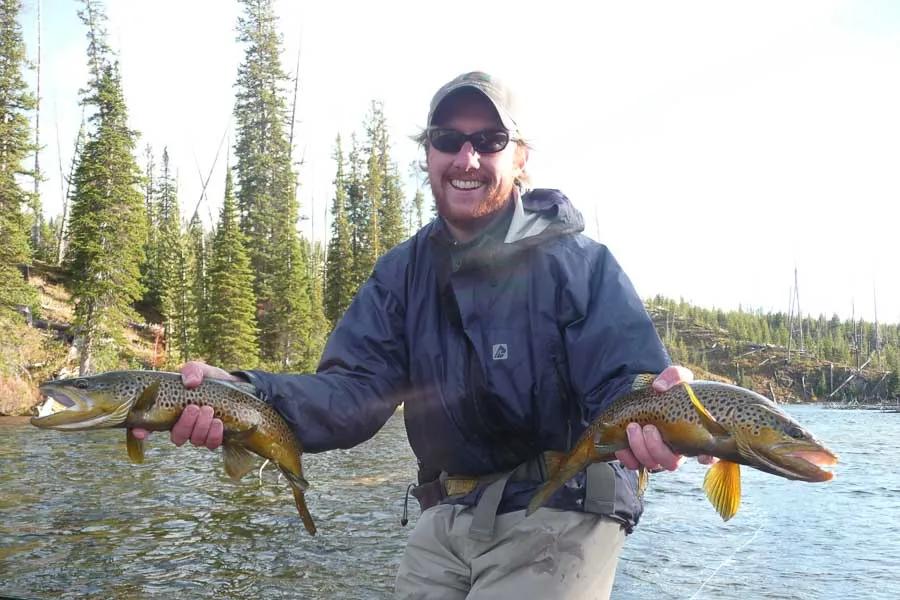 Many anglers flat out forget about Montana fly fishing in November. Out of state anglers don't want to make a trip in the late fall and risk winter weather and most locals have moved on to hunting elk, deer, grouse and other fur and feathered critters. November has a lot to offer and can produce some monster trout. Weather is a very big wild card and any week of the month can bare its fangs with sub zero temps and blizzard like weather. On the flip side the days can also be almost summer like when an Indian summer lingers. Typically the late fall weather is still decent and allows for good fishing.
At the beginning of November there can still be some great dry fly fishing over the baetis hatch. The baetis mayfly is highly variable in its hatching intensity but if you can catch a warmer day with grey skies and not too much wind the bugs can come off in droves. Another perk about late fall fishing is that some of the largest browns of the year are caught. Most avid fly fishers hear about the big browns that Montana offers in October. The reality is that most browns don't spawn until mid to late November or even early December. Some of the largest browns in Montana move in to rivers from large reservoirs and lakes below. Some of these monsters don't even make it into the river systems until mid November. For anglers willing to brave the weather and pay their dues the rewards can be astounding. Targeting lake run fish is much like steelhead fishing. Learning the runs that consistently produce big fish is important and making lots of casts is a given. Patterns for fall run browns include eggs, streamers and small mayfly nymphs. It is best to fish on a dead drift or a slow swing. 
Receive fresh articles via email!