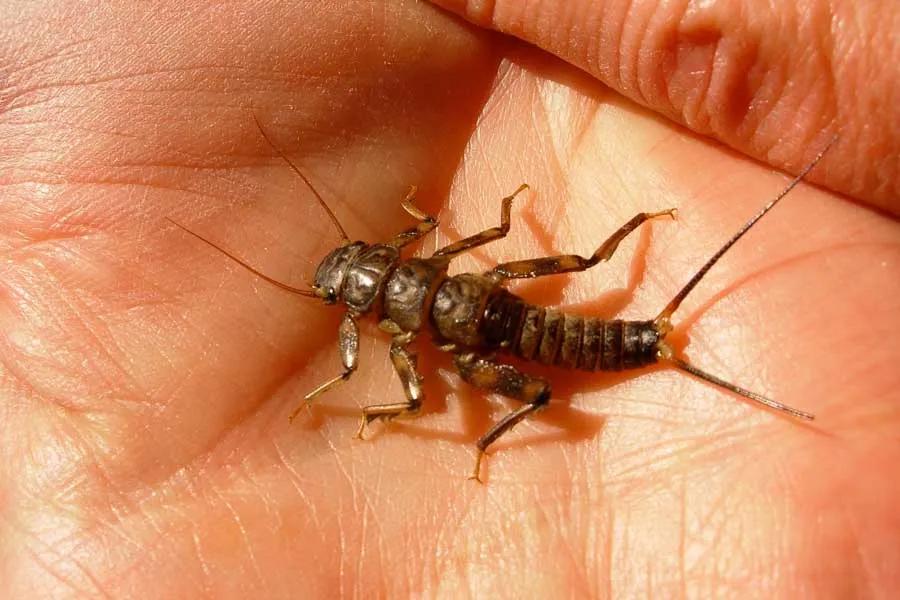 5 Top Nymphs for the Madison River

The Madison River is quite simply a fantastic nymph fishery.  Day in and day out, nymphing the Madison produces quality fish.  The consistency of the fishery is one of the main reasons why it is so famous and draws anglers from around the world.  Lets take a look at 5 of my top choices when nymphing out on the Madison.

1.  Rubber leg Stonefly
Whether you call it a Girdle Bug or a Pat's Rubber Legs or whatever else, this simple, classic stonefly pattern is my top choice for the Madison.  Stonefly nymphs are found in the river 365 days a year so it is always worth a shot.  I fish this pattern from a #4 to a #12 in at least 6 different colors.  Generally speaking, in the spring I use larger, darker versions and gradually go smaller and lighter as the season progresses.  The fly is usually weighted so it makes an ideal point fly to get your rig down where it needs to be.

2.  Prince Nymph
Another classic pattern, the Prince is usually my first choice dropper pattern on the Madison.  The Prince is a great caddis imitation and the river is thick with caddis for much of the summer.  I carry Princes from #12 to #18, and usually choose the size based on water level and clarity.  High, off-color water demands larger flies and vice versa.

3.  Pheasant Tail
The Pheasant Tail is a great imitation of a Blue Winged Olive nymph, and is a top choice in the spring and fall.  I will typically fish a #16 in the spring and a #18 in the fall.  The Pheasant Tail makes a good dropper fly behind a larger bug like a stonefly or big caddis.  Blue Winged Olives tend to hatch best on cloudy days, so keep that in mind when picking out your flies.

4.  Lightning Bug
The Lightning Bug is a good choice for a general attractor nymph.  I will often use them in the dog days of summer when the hatches quiet down.  The Lightning Bug can also be used as a caddis imitation.  The most popular colors used on the river are silver, gold, and pearl.  I carry this fly in #12 to #20.  In the larger sizes this can be used as your lead fly, while the small sizes are ideal droppers.

5.  Shop Vac
The Shop Vac is a good pattern because imitates a variety of insects, depending on what size you choose.  Larger sizes are good caddis imitations and smaller versions represent midges.  I typically fish this bug in #12 to #18.  The Shop Vac is rarely my first choice, but it is a great changeup pattern when other flies are not working and has saved plenty of days for me out there on the river.
Receive fresh articles via email!