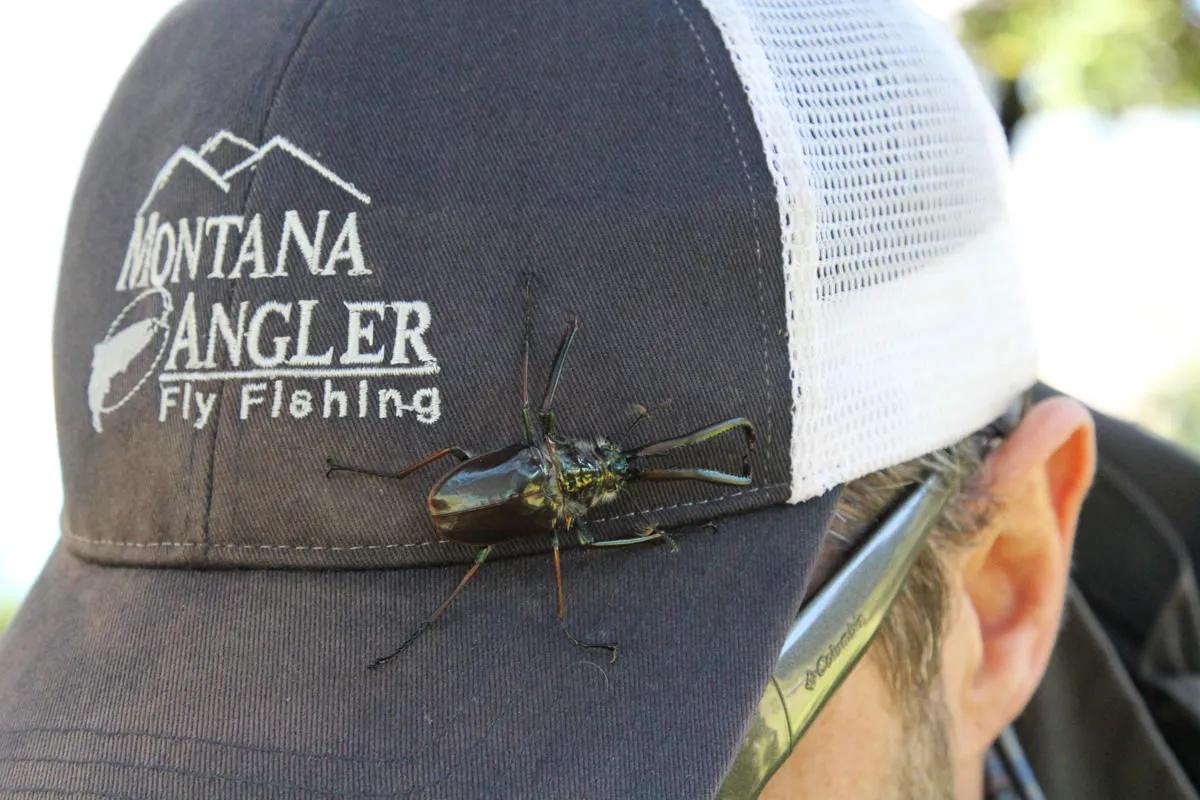 Do you like fishing huge dry flies?  Chile is the perfect place!
The Chilean Cantaria beetle is a unique food source that makes for some incredibly exciting fishing opportunities on our Chilean fishing trips. Most flies that we use to imitate this giant food source tend to be tied on size 1-4 hooks, which can actually be dwarfed by the largest specimens of the naturals that we encounter. 

What is it?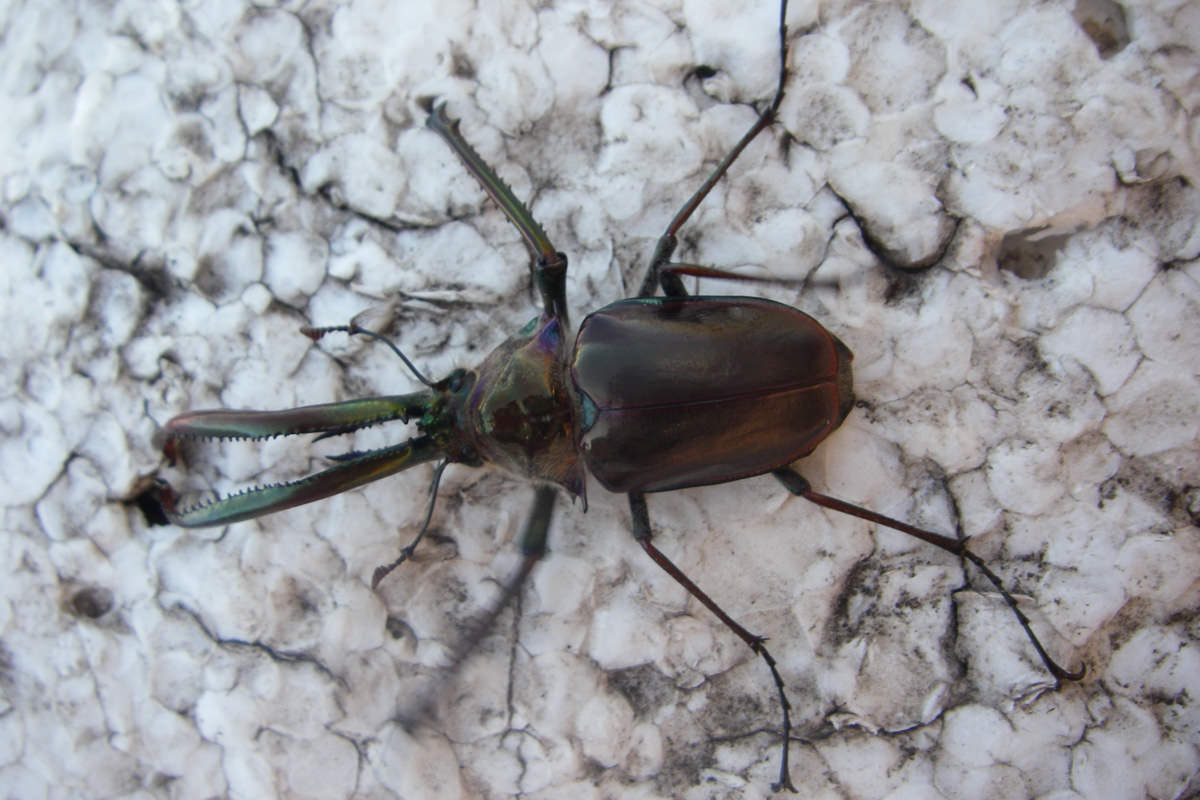 The Cantaria beetle is a species of stag beetle, found in southern Argentina and Chile. For you entomologists out there the insect's Latin name is chiasognathus grantii and it was first observed and collected by Charles Darwin during the second voyage of the Beagle way back in the 1830's.  

Other than its size, the most notable feature of the beetle has got to be the huge mandibles that the males have. While not capable of pinching hard enough to cause pain, the beetle's jaws are surprisingly strong and are more than adequate to hold on to a branch or a finger. The evolutionary purpose of the jaws is to throw other competing males from the tree branches, so only the strongest and largest male beetles can mate with the females, who have a similar body shape, but lack the huge mandibles.  
 
Trout eat that thing???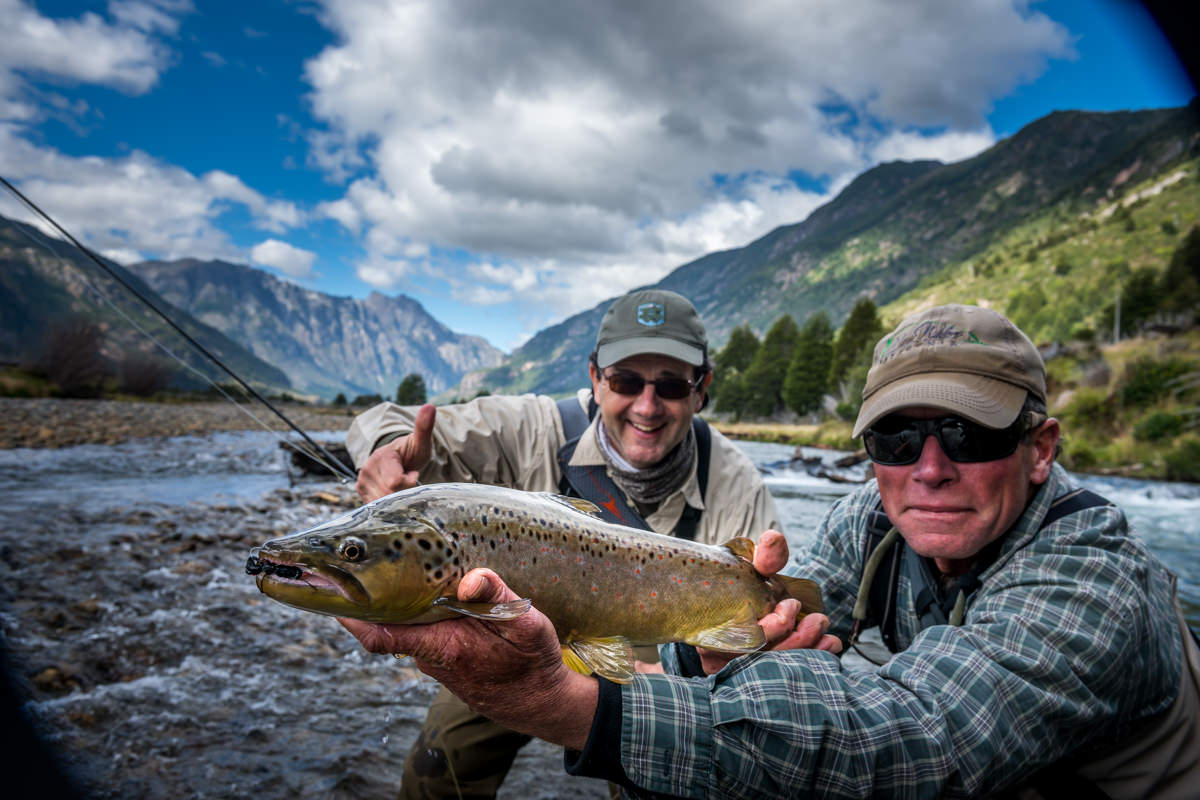 Yes! Trout are very opportunistic and will eat some surprisingly large food sources. Just like our beloved salmonflies on the Madison River, cicadas on the Green river in Utah, and mice in Alaska, this large beetle is a staple of the Chilean trout's diet. The beetles typically show up in the greatest numbers during February although the earliest ones of the season can show up before the first of the year. These terrestrial insects are slow, clumsy fliers and tend to live in trees along the rivers, so they do end up on the Chilean trout's menu quite often.  

What flies imitate it?
Two words: big and foamy! The huge insects are most effectively imitated with large foam flies that are about as user friendly as they get. Foam flies are durable and will float all day, even after the flies have taken a beating from being struck by trout after trout. Below, you'll see a couple examples from Umpqua Flies and Montana Fly Company. Most Chilean guides have their favorite local variations that they tie as well.
How do I fish the Cantaria?
While dead-drifting certainly works well in most situations it can also be fun to twitch or "pop" the big beetles. They are very clumsy fliers and tend to hit the water with a splat, so a little motion can get fish's attention. The less-pressured fish of most Chilean waters are more willing to chase a twitched or popped dry fly as well. 
A missed strike on a cantaria eat doesn't always mean "game over" for that fish. The fish aggressively eat the large, pokey bugs and are used to them being crunchy and prickly. If an angler is too quick on the strike and pulls the fly away from the fish, casting right back at that fish can often bring about a second chance strike. 

Your faster action 9 foot, 6 weight is ideal for a day of casting the large cantaria beetles around. A faster action rod is definitely helpful when it comes to turning over these large flies and precisely hitting targets from the boat while float fishing. Also, heavy tippet and short leaders are typically all that's necessary while tossing the big beetles around. These stout leaders are also a benefit when you tie into that big brown that you've been dreaming about. The fish are aggressive towards such a large meal, needless to say a delicate presentation is not usually needed! 

Come chase big fish on big flies with us!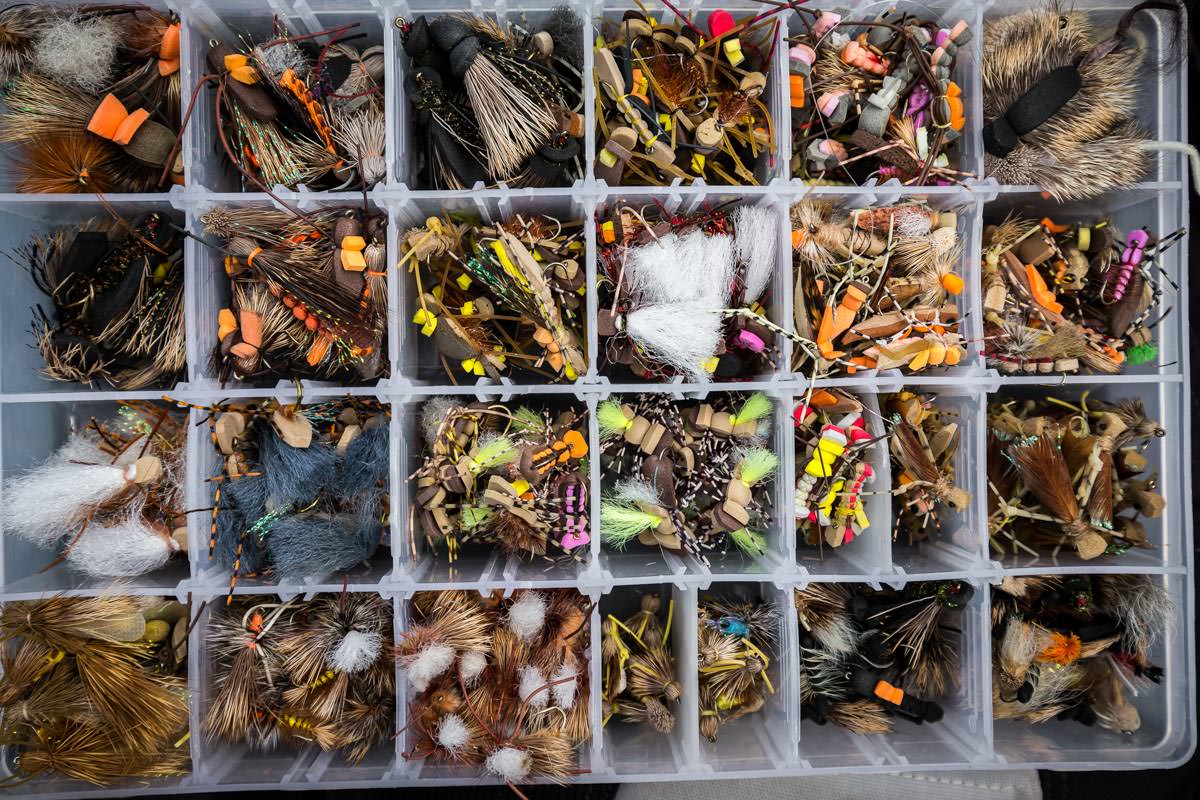 Montana angler hosts numerous trips to a few of Chilean Patagonia's finest destinations. Chile offers classic Patagonia fly fishing. This safe democratic country offers rich culture and incredible wild trout fisheries. The scenery in Chile is some of the most dramatic in the world with aquarium clear rivers, rugged mountains, expansive glaciers and lush forests. The fishing opportunities offer incredible variety with huge rivers for float fishing, smaller mountain streams for wading, productive spring creeks and gin clear lakes with massive trout. Leave your nymph box at home when visiting Chilean Patagonia because large dry flies rule the day. Trout in these remote regions see very little human pressure and have a strong affinity for the biggest foam dry flies you can throw.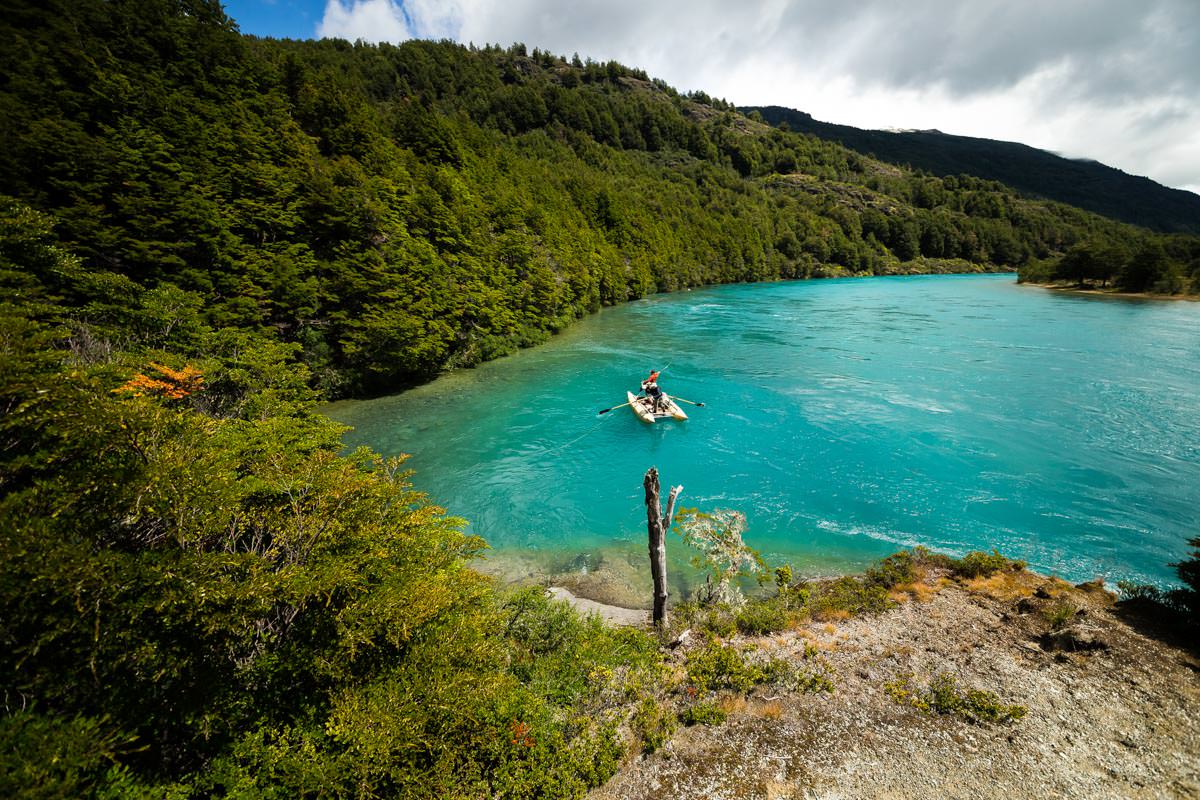 Don't hesitate to contact us if you would like information on any of our Chilean hosted trips, or any other fly fishing destination trip. We love organizing and hosting fly fishing trips near and far!
Receive fresh articles via email!