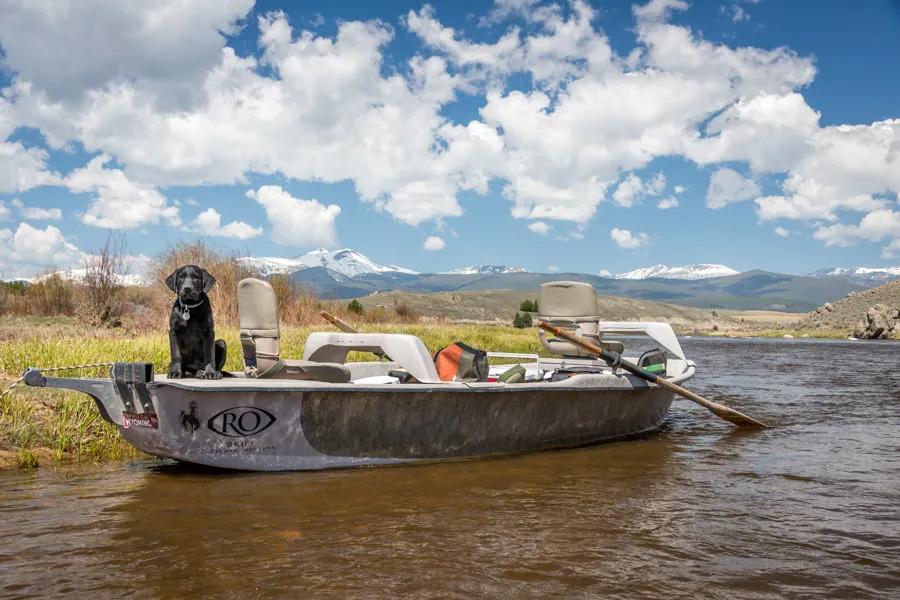 Fly of the Month: April 2018

El Camino, Skwala Stonefly tied by Andrew Grillos

April fly fishing in Southwest Montana brings a wide variety of options, a favorite option is trying to hit the skwala stonefly hatch on one of our Montana Rivers. Certain rivers have larger populations of these small, early hatching stones, and targeting those rivers during the spring months can yield some fantastic dry fly fishing if you are lucky enough. While our hatches closer to Bozeman aren't on the scale of the hatch on the Bitterroot River near Missoula or the Yakima River in Washington, hitting the skwala hatch closer to Bozeman can still make for some great, early-season dry fly fishing.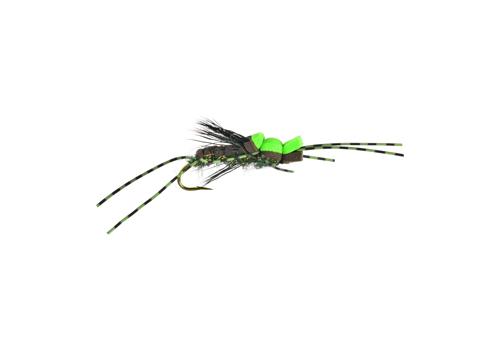 Seeing as the fish haven't been harassed much over the winter, they tend to be opportunistic and borderline aggressive during a spring skwala hatch. There are a few key factors to consider when selecting a dry fly for the skwala hatch on our Montana rivers. First, fishing a fly that the angler can easily see is an important consideration. The skwalas are a dark, brownish-olive color and they can be tough to track on the water. Fly patterns that incorporate a small hi-viz indicator on top makes the hatch much easier to fish.
The El Camino Skwala
has a little neon green piece of foam on top that serves as an indicator for the fisherman. Another consideration is that the stones have a relatively low profile on the water. Stonefly patterns that sit lower in the water tend to fish better and the El Camino is meant to be a low riding stonefly pattern. The pattern's legs also add to the flies buoyancy by increasing its footprint on the surface film as well as give a little more motion to the pattern. Skwalas aren't much for flying, so when they end up on the water they tend to wiggle and push a little wake as they try to make their way back to the bank. Finally, this is a very durable fly, it's always ideal if you can tie on one fly at the beginning of the hatch and not have to change because a more delicate fly has fallen apart.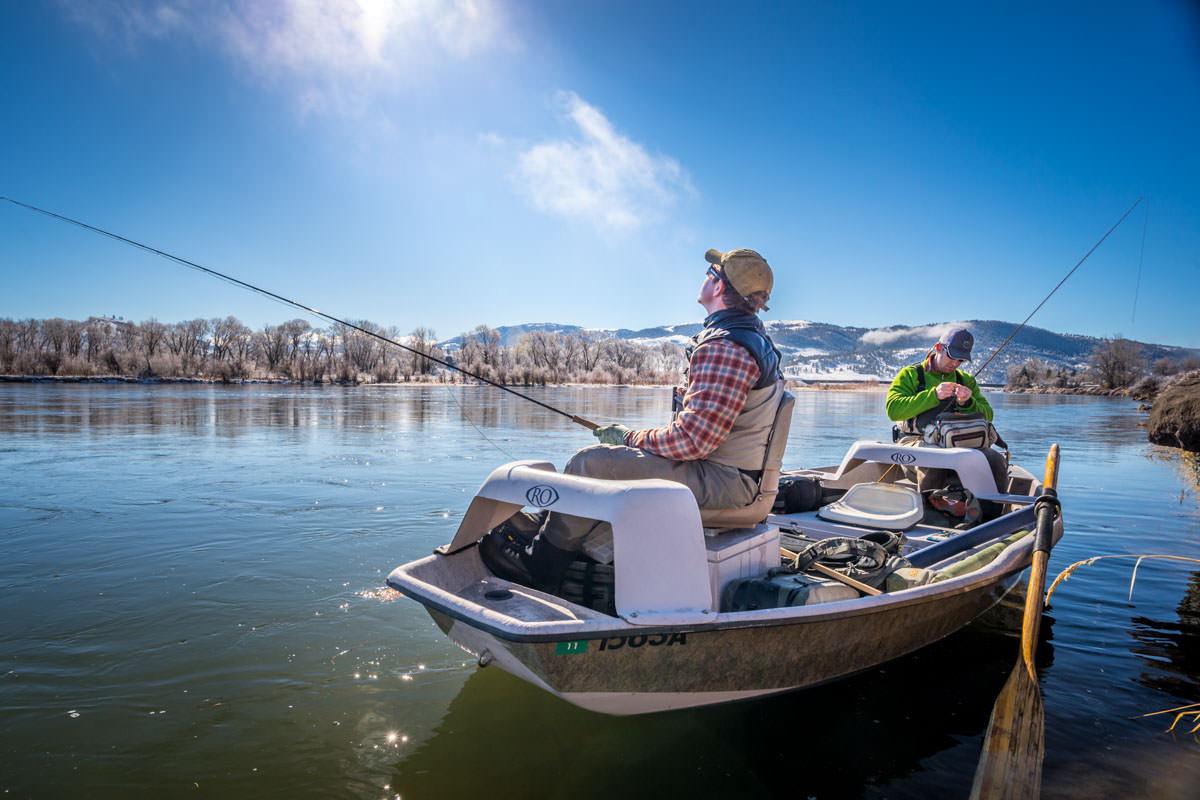 Spring can be a very unpredictable time for the Montana fly fisherman, warm and clear skies one day, dumping snow the next. Expecting to hit the skwala hatch can be tough, however with a little research, setting aside a few spring days, and by keeping an eye on conditions it is possible to find skwalas on a number of Montana rivers. If there's been a warm spell, and water temps start to stay in the mid - upper 40's, it's a safe bet that you'll encounter some skwalas moving around.
Our guides
at Montana Angler are as fishy as they come and are in tune with when and where to be if you're interested in chasing the skwala hatch on our Montana rivers. Book a
guide trip
with us to try and experience some of the best early-season dry fly fishing Montana has to offer!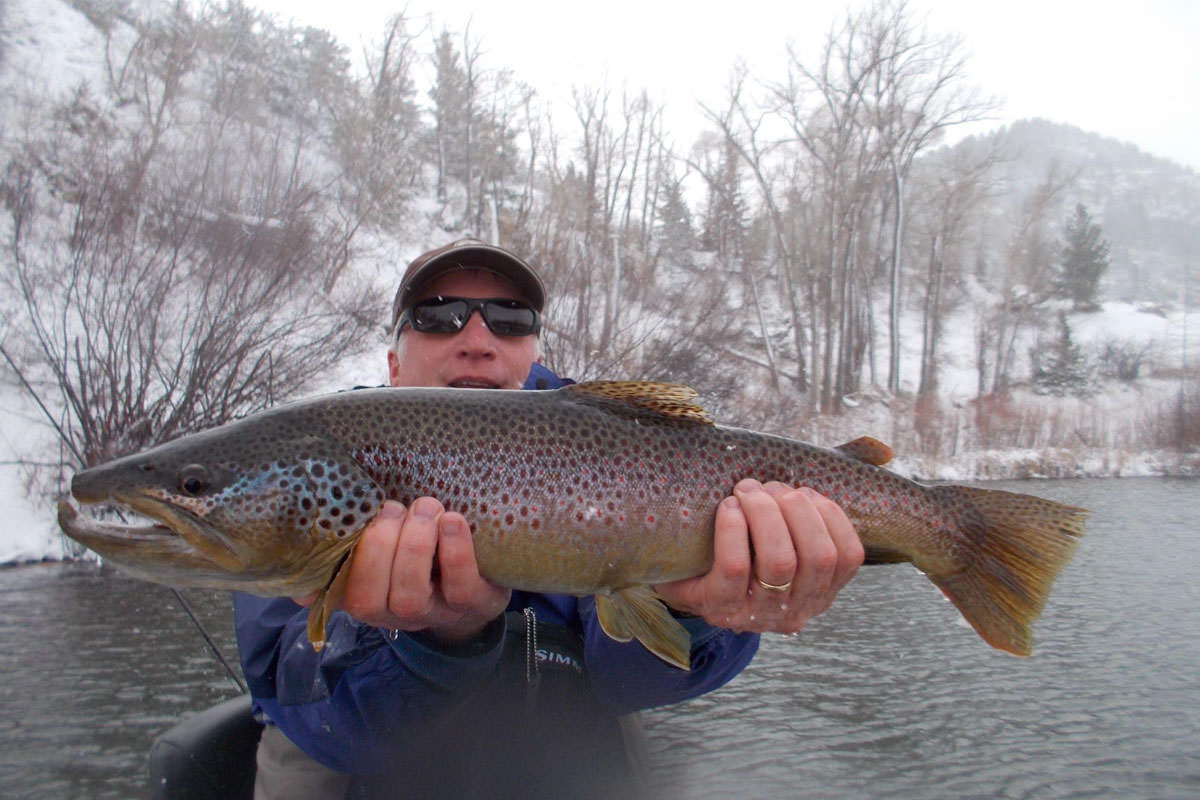 Receive fresh articles via email!