Wednesday, June 7, 2023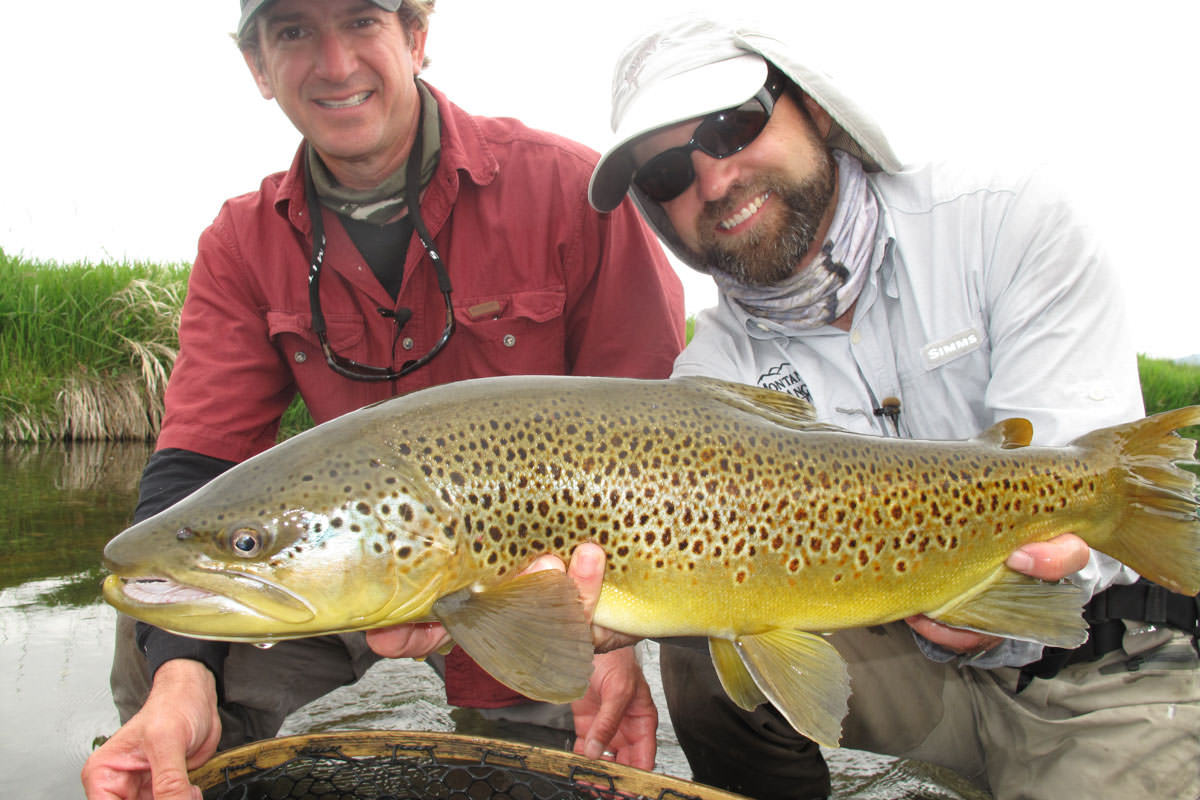 Fishing has been outsanding on our local tailwaters, spring creeks and stillwaters. Dam controlled tailwaters, lakes, and spring creeks remain the most consistent, and freestone rivers will need some more time to come into play. Higher water and less than ideal clarity doesn't always translate into poor fishing, but keeping an eye on flows for drastic changes will impact your choice of location and tactics. A few of the local freestone fisheries are already dropping and approaching good fishing levels while others need more time before they drop into shape. When flows and insect activity lines up, we're entering a special window with stoneflies, caddis, and PMDs as potential menu options. When flows are high or clarity is less than ideal simple nymph rigs will get fish in the net.  
Hatches
Salmon flies have been hatching on various rivers around Southwest Montana and will continue through early July. The hatch only occurs for a few days on any one patch of water. Golden stones will start appearing soon on some of the lower elevation canyon fisheries while PMDs should be starting soon.   
Fly Selection
Fly selection will vary by the fishery. On rivers with higher flows go with stonefly, PMD and worm imitations. Salmon flies are migrating and with waters still on the higher side bigger immitations such as crayfish, girdle bugs and worms can turn some big fish. Streamer fishing will improve as water temps continue to rise.
Reading Water
With most rivers still experiencing higher flows and colder water temps expect to find fish in the slower water such as inside turns and eddy seams behind large rocks.  As stoneflies start hatching trout will key in on these areas for food sources, and at higher flows the slower water provides some protection from faster currents. As flows subside in the coming weeks and hatch activity increases look for fish to start moving into riffles, bank seams and tailouts during peak hatch cycles.