Monday, December 26, 2022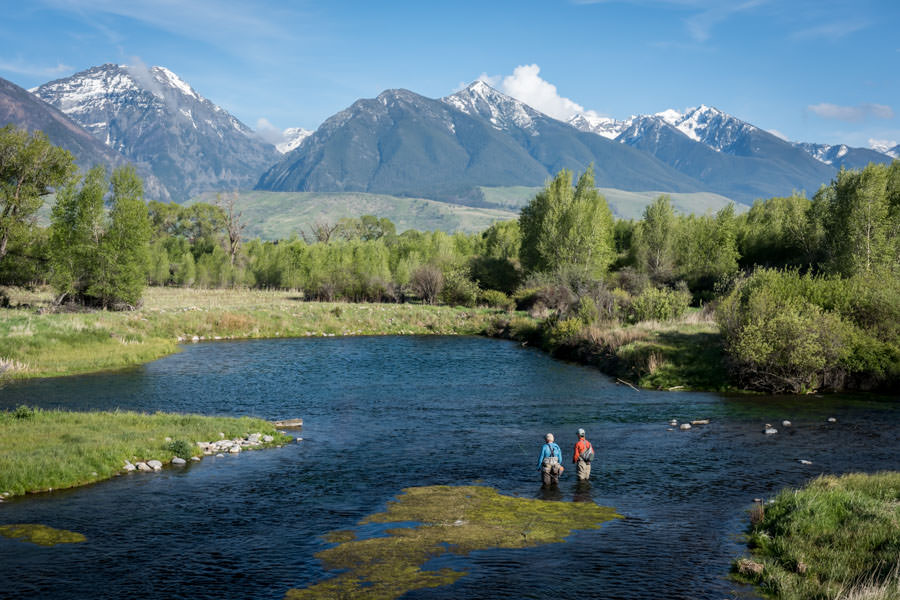 Current Conditions:
The spring creeks are a great winter option. The water that percolates from the springs are always at Montana's mean annual temperature of 48 degrees which is much warmer than surrounding freestone rivers. This produces a higher metabolism in spring creek fish than trout in other waters and gives anglers a better chance to hook up. The more active nature of nature of spring creek trout in the winter combined with high trout concentrations makes the spring creeks a top choice in the cold winter months. You can almost always find a rising fish or two rising to midges if you hunt hard enough, but on most days expect to nymph fish. The slower slots will have a higher concentration of trout but they won't move far to take flies so expect takes to be subtle. As a rule we always use yarn indicators on spring creeks - generally custom cut to be just big enough not to sink. These indicators allow you to detect very subtle disturbances to your drift resulting in more hookups. Fly selection doesn't have to be too sophisticated this time of yea and a scud trailed by a size 22 midge larva should be good enough. Where you fish and your presentation is much more important than changing out lots of flies.     
The Months Ahead:
Fishing conditions will remain relatively unchanged as winter progresses until spring hatches begin to arrive in April.